3 Non-Surgical Procedures to Treat Facial Scars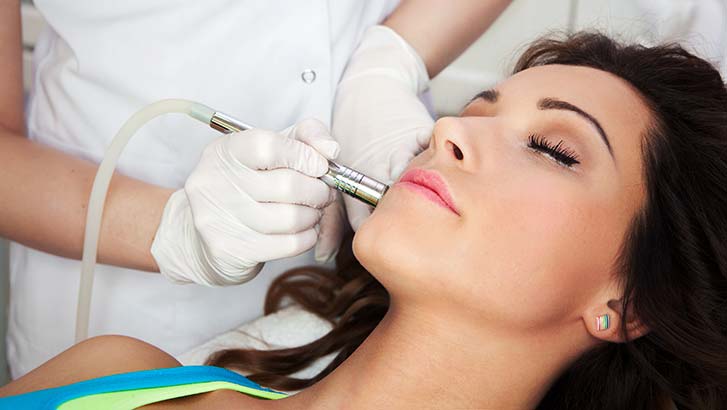 3 Non-Surgical Procedures to Treat Scars
Many of us have scars for a number of different reasons.  Scars can be the result of just about anything that causes damage to the skin.  The more severe the damage to the skin, the more noticeable the scar will be and the longer it will take to heal.
Here are some of the more common reasons for scars:  Accidents, acne, chicken pox, surgery, etc.  Scars are part of the skins normal healing process.  Scars that are visible can cause self-consciousness and self-esteem issues.
The goal of this article is to introduce you to three non-surgical procedures that have been proven to be effective.  All three of these are different in nature with differing degrees of success depending on the individual.
Unfortunately, scars cannot be completely removed. However, most scars can be treated with a high degree of success. The three non-surgical procedures that we are going to explore in this article will help minimize the appearance of the scar.
For best results, you are advised to consult with your doctor or dermatologist to evaluate these and other non-surgical options currently available.
1. Dermabrasion
Dermabrasion is a procedure that uses a high-speed brush (or wheel) to remove the outer layers of the skin. New skin will grow to replace the skin that was removed during the dermabrasion procedure.
The most common use of this treatment is to improve the appearance of scars caused by acne or from surgery or trauma. Dermabrasion is effective in creating smooth, even skin that gives the scarred areas a consistent look.
2. Chemical Peels
Chemical peels use a chemical solution to remove the top layer of skin.  It also does a great job of reducing the visibility of superficial scars. Chemical peels are easy to administer and are very cost effective when compared to plastic surgery. The chemicals will literally cause the skin to peel off and expose the smooth and fresh skin underneath.
3. Laser Resurfacing / Laser Peel
Laser resurfacing (also referred to as a laser peel) uses an intense energy beam to treat the scars on the skin.  This treatment does an excellent job of treating acne scars as well as other types of trauma scars. The lasers available today are sophisticated enough to target very specific scar areas.
This procedure works by using beams of energy and light to remove the skin layer by layer. Laser resurfacing is safe and effective.  The cost of this procedure is minimal when compared to plastic surgery procedures. For most patients, laser resurfacing is an excellent option for removing scars. Recovery from laser resurfacing can take between 1 to 3 weeks depending on the laser used and on the patient.
Whichever of the above treatments you may be considering, Dr. Binder can provide you with an estimate and what you can expect from each option via a consultation.