OUR FACILITIES
When considering a procedure, a patient should research the facility where surgery will be performed as carefully as the surgeon.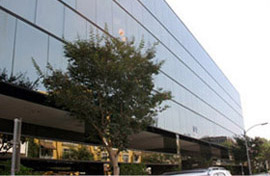 The desire to have a state-of-the-art surgical and clinical facility motivated Dr. Binder to build a truly exemplary surgery center in the heart of Beverly Hills. Our facility, called the Spalding Outpatient Surgery Center, is a state licensed facility which offers patients a level of safety and comfort generally only available in superior hospital settings. Our facility offers patients larger operating rooms and more recovery space.
The facility encompasses 2,800 square feet, with a 270 square foot Operating Room. Because the facility is supported by a large emergency backup system supplying full electricity for several hours in case of power outage, this means that a surgery may be safely brought to completion even in the event of a natural disaster.
The facility has also been designed with the intangible aspects of patient comfort in mind. The patients are admitted into the surgery center through a private entrance. Patients change from their street clothes into surgical gowns in an area separate from the staff changing area, for a feeling of maximum privacy.
SURGERY CENTER
We are extremely proud of our new ambulatory surgical facility conveniently located next to our office. It is completely equipped for plastic and reconstructive surgical procedures. It has its own waiting room for family members and a separate entry for the security and privacy of each patient.
The Spalding Outpatient Surgery Center was completed in June 2001. It represents the state of the art in outpatient surgical facilities in the Beverly Hills area. It is both a State Licensed and Medicare Certified facility, meeting the gold standard in outpatient surgery centers. It has the most modern, highly sophisticated, computerized anesthesia and monitoring equipment. The entire operating room facility is equipped with its own back up generator that provides instantaneous electrical power for any emergency. Each operating room has its own separate "positive flow" ventilation and air conditioning system providing the ultimate in sterile operating room environments.
The Spalding Outpatient Surgery Center is staffed by full-time registered nurses and technicians and supervised by our experienced team of Board Certified Anesthesiologists.
FEES
In keeping with established policies set forth by the American Academy of Plastic and Reconstructive Surgeons, all fees for cosmetic surgical procedures are payable in advance. In some cases, if insurance is applicable, then an assignment of benefits may require only a deposit.
Our office is fully computerized to expedite all billing and insurance correspondence.
CONSULTATION
The Consultation Fee is due at the time of the first visit.
The consultation includes:
1. Confidential in-house computerization of your medical records for future access.
2. Evaluation, examination, and discussion by Dr. Binder.
3. Clinical photographs.
4. If required, a second appointment to discuss the last minute details of the upcoming surgery.