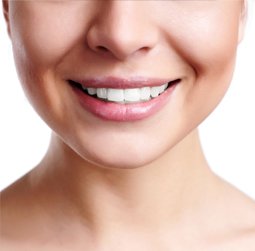 Liposuction was first introduced in the United States in the early 1980's. Liposuction is also referred to as "liposculpture", "lipoplasty". It is an excellent technique developed to remove fat deposits that do not respond to dieting and exercise. These fatty deposits are most commonly found in the hips, thighs, abdomen, and knees as well as under the chin. For the appropriate candidate, it is an extremely rewarding procedure that quickly improves a patient's self image.
The basis of liposuction is that the body has a fixed number of fat cells in any given area. When there is weight gain, the fat cells expand. Liposuction permanently removes these cells in the designated area. Those areas will not regain as much new fat as a part of the body where the fat was not removed. Therefore, it is important to understand that if weight is gained after liposuction, other areas of the body will take the place of the liposuctioned areas and fat bulges will form in these new areas. Liposuction will not change or improve loose, dimpled or wrinkled skin or cellulite.
There is literature suggesting that liposuction is performed to remove jowls and in other areas of the face. Dr. Binder firmly believes that liposuction is an excellent procedure as an adjunct to neck lift surgery, but strongly believes that it should not be done on the face above the jawline. In his experience, thinning out the subcutaneous tissue under the facial skin will eventually accelerate the aging process.
Overall, the best candidates for liposuction are patients with good skin elasticity and areas of definable fat bulges.
Liposuction is now performed using the "tumescent" liposuction technique. This involves infusing an anesthetic solution with a dilute concentration of epinephrine into the area. Today, very small cannulas are used to remove the fat with small incisions. The use of small cannulas reduces bruising and swelling and avoids some of the earlier problems of liposuction, which were varying degrees of skin depressions (called ridging). These problems were the result of large cannulas. After the fat is removed a compressive garment is applied to the area and worn for a few weeks.
After a liposuction procedure, compression bandages will be applied to the treatment area(s) to assist in controlling swelling and to compress the skin to its new contour. In cases of excess blood or fluids, small temporary drains may be placed in the incisions. After a liposuction procedure, it may take several weeks to several months for swelling to go away.
Do not drive yourself home from the procedure and allow two to five days of healing before returning to work and seven to fourteen days before returning to normal day-to-day activities such as working out. Strenuous activity performed before being healed may cause incisions to reopen and may need to be restitched.
LIPOSUCTION FREQUENTLY ASKED QUESTIONS