What to Consider Before Having A Rhinoplasty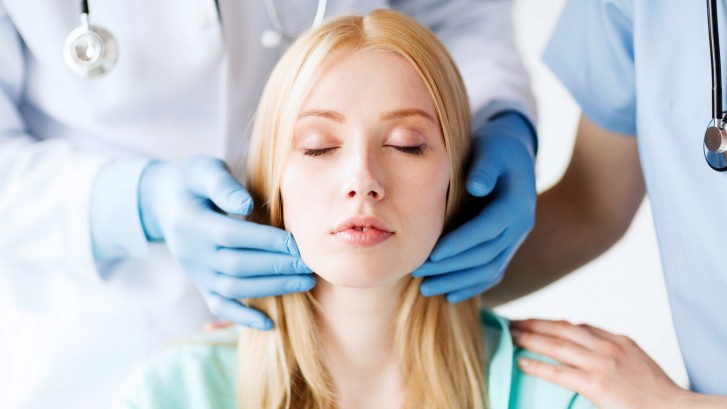 A Rhinoplasty, or nose job, is the oldest and most common plastic surgery procedure around, it is also one of the most difficult. So before deciding on whether this procedure is right for you, it is important to know what to expect after the surgery. Here're a few things to consider before getting a rhinoplasty.
Take Time Off Work
You will need to take at least 7-10 days off before returning to work after your rhinoplasty. You can cut down your healing time if you stop taking fish oil, non-steroid anti-inflammatories, or aspirin, two weeks prior to your procedure.
Be Prepared for the After-Effects
While getting a Rhinoplasty is not as painful as other plastic surgery procedures, there is some pain related to the procedure as well as, swelling, bruising and slight bleeding, especially right after the procedure. Make sure you have cold compresses and ice gels to help manage the swelling, and bruising, around your nose and eyes. The swelling and bruising are at their worst in the first 3 to 5 days and should completely be gone, within ten days. However, the residual swelling, particularly at the tip of the nose, can last up to 12 – 15 months. This residual swelling may cause your nose to seem asymmetrical, until you hit the 12-15 month mark. It is normal within the first few days to experience some slight nasal bleeding and tiredness. It is also important to keep you wounds clean and manage your recovery with your doctor.
Avoid Exercise
You should avoid exercising for 2 to 5 weeks after your procedure. Elevating your heart rate can cause more swelling, bruising and even bleeding.
The Healing Process
Because it takes about 12 to 15 months for the residual swelling to dissipate, you will not truly see your final results until that time. You must be be patient and monitor your progress with your surgeon. Your internal splints will not be removed until the first post-op visit, seven days, after your rhinoplasty.
Manage Your Expectations
There is no such thing as a perfect nose and is not possible to just "add" any nose to your face. Noses are very specific, and there is a limitation to how yours can be shaped. The best way to manage your expectations is to be in constant communication with your surgeon, prior to the procedure, providing them with as many pictures or descriptions of your ideal nose, as possible. This way you can get an idea what you can expect to look like after your procedure.
Hopefully the information provided will help you decide whether this procedure is right for you. If you have further questions or if you would like to discuss the procedure, feel free to contact us at your earliest convenience. Our expert staff will be happy to address any concerns you may have. To schedule a consultation visit doctorbinder.com today.