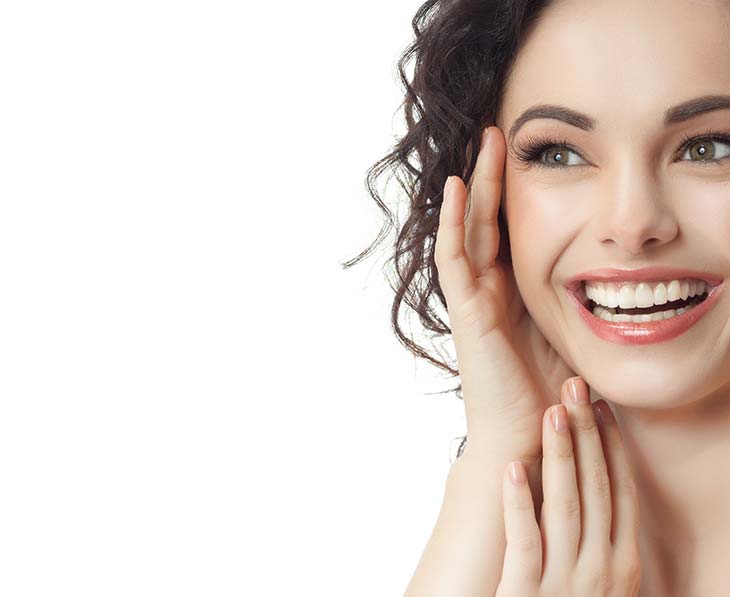 Cheek and Chin Implants: Defining the Face
Though dramatic cheekbones have always been considered attractive, people have been seeking more and more dramatic facial structure in general over the past few years. While chin augmentation has decreased in popularity by 35 percent since 2000, according to the American Society of Plastic Surgeons, chin augmentation surgeries used to be preferred to soften the appearance of the chin; a look that is no longer en vogue. Cheek augmentation, on the other hand, has increased in popularity by 20 percent since 2000 according to the same source. 12,668 cheek augmentations and 17,451 chin augmentations were performed in 2015.
About Facial Implant Surgery
Cheek augmentation surgery, also referred to as malar augmentation surgery, is used to modify the shape and size of the contours of the cheeks. Chin augmentation surgery, also called mentoplasty, is used to change the shape and structure of the chin. Though chin augmentation surgery was less popular in 2015 than it was in 2000, in recent years the procedure has experienced a resurgence in popularity. From 2010 to 2012, chin augmentation surgery increased in popularity by 71 percent.
Cheek augmentation surgery and chin augmentation surgery can be performed separately or together to achieve a more significant change in the face. These surgeries both use implants custom designed for the individual patient. Common facial implant surgeries in addition to cheek and chin augmentation include jaw and tear trough implants.
Good Candidates for Facial Implant Surgery
Candidates who wish to change the contours of specific facial features are the best candidates for cheek and chin implants. Candidates who are more interested in changing the overall appearance of their face, or in reversing the signs of aging, may be more suited to other types of plastic surgery procedures, such as face, eye, or brow lifts. Patients should be in good health and free of any preexisting nasal or dental complications. Fat, bone, and skin grafting, as well as bone repositioning, may be alternatives for patients who aren't good candidates for cheek and chin implants.
The Facial Implant Procedure
In preparation for chin or cheek implant surgery, the patient is administered both a general anesthetic and a local anesthetic. Then, the plastic surgeon makes small incisions and pockets in the facial tissue. Custom made and designed facial implants are inserted through these incisions into the pockets in the facial tissue. Finally, the incisions are stitched closed and cleaned. The incisions may also be bandaged or taped to protect them as they heal. If so, the plastic surgeon will be able to tell the patient when these bandages need to be removed and if and how often they need to be changed.
Recovering from Facial Implant Surgery
Facial implant surgery does leave scars at the incisions, but with proper care, these scars will be barely visible and can be easily concealed with cosmetics. For many chin implant surgeries, the incisions and their resulting scars can be made inside the mouth, so they cannot be seen after surgery. The patient may need to make a return appointment with their plastic surgeon to have their stitches removed and for other follow up care.
Patients will also be prescribed medications to take after surgery as they heal. This will include painkillers and antibiotics to help the patient's recovery. These medications may be applied topically or administered orally.
Your Facial Implant Surgery
An experienced plastic surgeon with a passion for helping patients in the Los Angeles and Beverly Hills area is available for consultation should you be considering facial implant surgery.
Dr. William J. Binder is double board certified and exclusively performs facial plastic surgery, allowing him to focus and hone his skills compared to more generalized plastic surgeons. Dr. Binder is one of the world's leading plastic surgeons, and has both practical and research experience in facial plastic surgery. Contact Dr. Binder's office today to schedule your consultation.