William J. Binder, MD, Discusses Cheek Implants 
 – May, 2018
Beverly Hills plastic surgeon William Binder is pioneering custom-made cheek implants. "The implants act like your facial skeleton. There's no protrusion or awkward shift as you age," Jacono says. He points out that as you get older and your skin loses elasticity, fillers can weigh down soft tissue and actually cause the very jowliness you're trying to banish.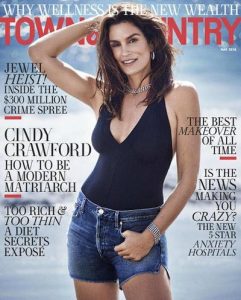 Bespoke cheeks, like couture wardrobe, require a larger investment (of both time and money) than off-the-rack implants. The first step is a CT scan that reveals the patient's skull and muscle structure. Any filler you might have will also show on the scan, and that can be dissolved before the surgery. Working with an engineer, the doctor uses this image to create a 3-D model so he can see the face from all angles and fashion customized molds. It then takes two to three weeks to make the actual implants, from FDA-approved silicone. During a one-hour outpatient procedure done with the patient in twilight sleep, a small incision is made inside the mouth above the molars to living tissue and affix the implants to the cheekbones with titanium screws. "The implant is like a spacer between the ligament and bone. It doesn't let the cheek slide down. It's instant youthification," Binder says. The entire process can cost $30,000; because it's so individualized, it is unlikely to become less expensive in the near future. While you can undergo the procedure at any age, in general, younger women seek it out for more definition, while women over 40 look for lift. Implants are not recommended for people with fuller faces, and they can be easily removed if the patient is unhappy.
One 39-year-old patient of Jacono's decided to forgo fillers and go straight for implants. "I wanted to solve the problem fundamentally," she says. "The implants lifted everything, gave me a chiseled face, and took away the hollows under my eyes. Custom is more expensive, but you don't want to look like you're from Star Trek.