The Rhinoplasty Recovery Process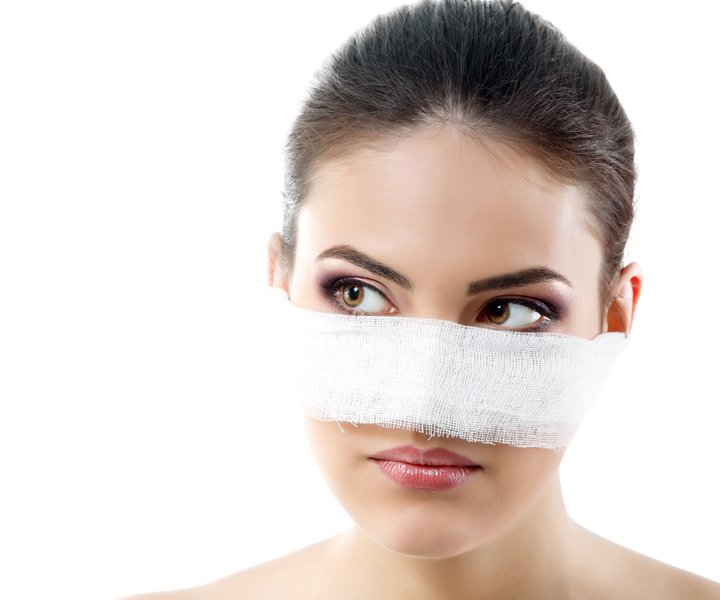 You've done the research. You've chosen the ideal doctor. You've prepared for your rhinoplasty procedure… but what happens afterward? The following timeline is a handy guide to help you gauge your expectations and plan accordingly.
PRE POST SURGERY
Don't wait until after the procedure to prepare; make the necessary decisions to ensure that your recovery period goes as smoothly as the surgery itself. Request two weeks leave from your place of work, just to be safe. You may not require the full two weeks, but you want to be sure to give yourself ample time to heal without overly stressing your body.
Also, you should designate a point person to look after you in the hours and days following the procedure. This loved one will be an advocate who can be at the hospital when required, drive you home safely, tend to your needs, and watch over you in the event of any complications that may arise.
NASAL SUPPORT SYSTEM
You will wake up to a brand new person staring back at you in the mirror. Your nose will be buttressed by a splint and additional material like gauze and/or bandages. Don't be alarmed; this is a temporary phase meant to provide you with maximum support. Once you come to terms with this initial transition, it's time to move forward.
THE FIRST TWO DAYS
As with any surgical procedure, the patient must emerge from the fog of anesthesia. This can be disorienting, but shouldn't last more than a day or two. During this time, avoid disturbing the delicate structure of your new facial features; be sure not to blow your nose. Excessive irritation will set back your recovery process. Remember that nosebleeds are common during these first 48 hours, so allow the natural clotting process to take effect. However, if the aforementioned bleeding is excessive or persistent, consult a doctor immediately.
THE FIRST WEEK
In addition to nosebleeds, you should expect a modicum of swelling, bruising, and general puffiness during the first week of recovery. To alleviate pressure on the affected area, be sure to elevate your head in order to promote ideal circulation. Also, employ cold compresses on the swollen facial tissue to lessen these side effects as much as possible.
Hydration is the key to a speedy recovery. Water infuses your cells with the moisture they need to facilitate proper healing and regeneration. You will also need to increase your intake of liquids as you ingest any prescribed pain medications. Some of these pills tend to cause dry mouth, so be sure to accompany them with a refreshing glass of H2O.
RETURN VISIT
After about a week, you should plan on a follow-up doctor's appointment. This gives your medical team the chance to assess your progress, listen to your concerns, and proceed to the next phase of your recovery. Your doctor will remove the gauze and/or splint supporting your nasal passages, as well as any stitches you may have. He or she will deduce how well you are responding to these benchmarks and advise you on how to care for yourself moving forward.
DOCTOR'S ORDERS
Throughout the recovery process, it is imperative to heed your physician's instructions. Be sure to dress your wounds lightly with products (such as antibacterial salve, warm water, non-abrasive cloth, etc.) specified by these directives. If your medical staff recommends the continued use of pain meds, you must follow the dosage and frequency of your prescription strictly.
DON'T RUSH THE PROCESS
To prevent possible damage to the affected area, you should avoid strenuous activity (like sports or heavy lifting) for eight weeks. Any unwanted contact with your nose could change its shape during these formative days, and it could have long-lasting ramifications on the overall health of your face.
You should also swear off airline travel during the first two months of recovery; the change in barometric pressure can aggravate your nasal passage and damage the tissue that is in the process of repairing itself.
BE A PATIENT PATIENT
Rhinoplasty is a delicate process. You shouldn't expect results overnight; the human body isn't equipped to change that rapidly. Minor facial swelling may persist for several months after the date of your initial procedure, and that's healthy and normal. In fact, it may take up to a full year for the ultimate results of your rhinoplasty to take their effect. You must grow into your new look… and your new look must adhere to your specific lifestyle.
Be sure to embark on this journey of self-discovery and exploration with the right attitude, as well as a team that understands your needs, worries, and long-term cosmetic goals. William J. Binder, M.D., is a seasoned professional, but he's also a great listener. Call (310) 858-6749 today to discuss a potential procedure for you or a loved one, and schedule an appointment to turn your rhinoplasty dreams into realities.