Recovering from Rhinoplasty in Los Angeles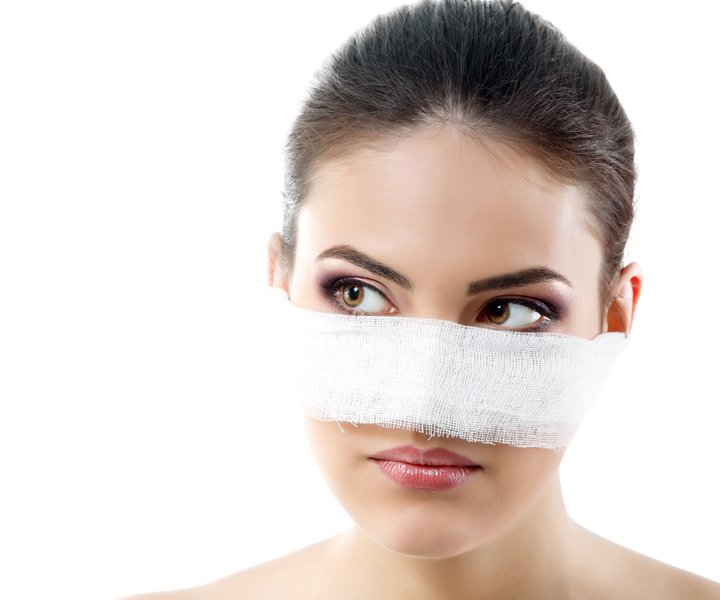 If you're preparing for rhinoplasty, or have just had one done, chances are you've given some thought to the recovery process. As is the case with most plastic surgeries, the recovery time after a rhinoplasty is extensive, but not as arduous as many people may think. To help you prepare for your surgery, or decide whether or not undergoing rhinoplasty in Los Angeles is for you, take a look at our recovery road-map.
Immediately After Your Rhinoplasty: Recovery
Following your rhinoplasty, you'll be taken to a recovery room where you will be gently brought out from under anesthesia. You should have a friend, trusted coworker or neighbor, spouse, or other family member with you to help you get home, and through the first few hours following your surgery. You may feel a bit groggy for the first night, which is completely normal, and probably for the best. Ideally, you'll want to have already filled your prescription for post-op pain medication before you come in for surgery.
You'll also want to have a few packs of frozen peas at home in the freezer, as they make excellent form-fitting ice packs. This will help tremendously with both any pain you may experience, and the swelling you'll have for the first week.
2-3 Days After Your Rhinoplasty: Discomfort
The first morning after your rhinoplasty will come with slight discomfort, but it still shouldn't be too bad. You'll have some swelling, nasal drip or dryness, and you'll be breathing through your mouth for a while. You'll want to sleep in an elevated position, either with two to three thick pillows under your neck and back, in a recliner, or with a special wedge-shaped pillow. This will promote drainage, encourage healing, and keep swelling to the absolute minimum.
Speaking of, go ahead and prepare yourself for some swelling, especially in the first few days or so. This is completely normal and expected, and is nothing to worry about. As time goes on, the swelling will go down, and probably won't be noticeable by anyone other than you after a few weeks. Remember, we are all incredibly aware of the dimensions of our own facial features, so any change is going to be magnified a hundred times from our perspective, even if it's not noticeable to anyone else. To combat swelling, you may also want to tape your nose. The gentle pressure from the tape will help to distribute the fluids that will build up, and help minimize the length of time you have to deal with swelling. Your doctor will go over the proper way to tape your nose before your surgery.
Also during this time, you'll be allowed to return to light (and we mean incredibly light) activity. Avoid bending over, blowing your nose, or lifting anything over five pounds, and you should be fine. Any packing or other internal supports in your nose will be removed by your doctor on day two.
4-14 Days After Your Rhinoplasty: Recovery and Follow-Up
At the end of the first week following your surgery, you'll come in and have your splint removed. Following this you'll begin to see your nose assuming its final shape. Typically, at the end of this first week you'll be allowed to return to work or school, but you'll still need to severely limit your activity and not pick up anything heavy. Depending on your specific situation and the details of your surgery, your surgeon may recommend waiting until at least fourteen days have passed before you return to work or school.
Week Three and Four After Your Rhinoplasty: Return to Exercise
After day twenty or so, you'll be cleared by your surgeon to resume light to moderate activity, though you should still refrain from strenuous activity, contact sports, or sports that involve fast-moving objects that could impact your nose, unless you invest in a protective face mask. If you're looking to return to something like tennis, racquetball, or a light contact sport like basketball or soccer, your surgeon can recommend a facemask.
Following this period, up to one full year after your recovery, you'll be slowly regaining sensation in your nose, your sense of smell, and you'll watch your swelling go down to reveal a more refined nose.
Rhinoplasty in Los Angeles with Doctor Binder
If you feel like you may be a candidate for rhinoplasty in Los Angeles, or you've been recommended to have one by another medical professional, contact Doctor Binder to schedule an appointment and consultation to discuss the procedure in more detail.