Botox and the Reduction of Migraines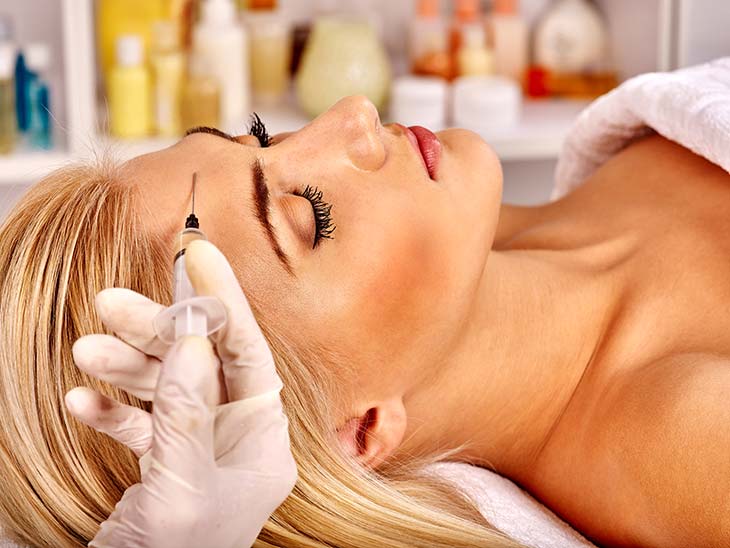 How Botox can Help Alleviate Chronic Migraines
Do you have terrible migraines that don't seem to respond to over-the-counter prescriptions? Do you feel like you've tried everything, but the pain just won't go away?
Then it may be time for you to consider getting Botox injections. But before you schedule an appointment with your doctor, here are some things that you need to know about how Botox injections can help get rid of your chronic migraines.
What Causes Migraines?
While it isn't fully understood what causes migraines, genetics and environmental factors seem to play a role, as migraines often begin in childhood, adolescence, or early adulthood. Some doctors believe that migraines are caused by the changes in the brainstem and its interactions with the trigeminal nerve (a major pain pathway). Imbalances in brain chemicals (like serotonin) may also be involved.
A number of different things can trigger migraines, such as:
Hormonal changes in women
Certain foods (aged cheeses, salty foods, and processed foods)
Food additives (aspartame and MSG)
Drinks (alcohol and caffeinated beverages)
Stress
Sensory stimuli
Changes in sleep patterns
Physical factors
Changes in environment
Medications
Migraine Symptoms
Migraines can progress through four stages: prodrome, aura, attack, and post-drome.
Prodrome starts one to two days before a migraine and can present the following symptoms:
Constipation
Mood changes
Food cravings
Neck stiffness
Increased thirst and urination
Frequent yawning
Aura can occur before or during a migraine. However, most people don't experience migraines with aura (symptoms of the nervous system). Some examples of migraine aura include:
Visual phenomena (seeing various shapes, bright spots, or flashes of light)
Vision loss
Pins and needles in an arm or leg
Weakness or numbness in the face or one side of the body
Difficulty speaking
Hearing noises or music
Uncontrollable jerking or other movements
Attack is the duration of the actual migraine, which can last from four to 72 hours, if untreated. During an attack, you may experience the following symptoms:
Pain on one or both sides of your head
Throbbing or pulsing pain
Sensitivity to light, sounds, smells, and touch
Nausea and vomiting
Blurred vision
Light-headedness and, possibly, fainting
Post-drome is the final phase that occurs after the migraine attack. For roughly 24 hours after a migraine, you might feel:
Confused
Moody
Dizzy
Weak
Sensitive to light and sound
How Botox Treats Migraines
Botox injections block the release of neuro-transmitters (chemicals that carry nerve impulses) that are linked to causing pain. In order to prevent headaches, Botox blocks the nerve signals from reaching the central nervous system, and from becoming highly sensitive. Botox treatments are for chronic migraines, which are defined as headaches that occur at least 15 days per month (eight or more of which must be migraines).
Botox is given through injection sites along seven specific head and neck muscle areas. The number of injection sites range between 31 – 39, with half the injection sites on the left side of the head and the other half on the right side. If there is a predominant pain location, further injections may be given. The recommended schedule for receiving Botox injections is every 12 weeks.
Possible Side Effects
In most cases, people experience little to no side effects from Botox injections. Some of the most common side effects can include:
Neck pain
Stiffness at the injection site
Headache
Temporary muscle weakness (neck and upper shoulders)
Rare side effects can occur when the Botox toxin spreads beyond the injection site. Some of these side effects include:
Muscle weakness
Vision changes
Drooping eyelids
Loss of strength
Allergic reaction
Consult with Dr. Binder
Before you decide that Botox injections could be the answer for treating your migraines, you should consult with an experienced migraine professional, such as Dr. Binder, today. As one of the world's most experienced physicians in Botox use, and the discoverer of its effects on relieving migraines, Dr. Binder is the perfect consultant to help you make the right choice about whether or not Botox injections are the right fit for you.