Considering Rhinoplasty? Here are 5 Questions to Ask Yourself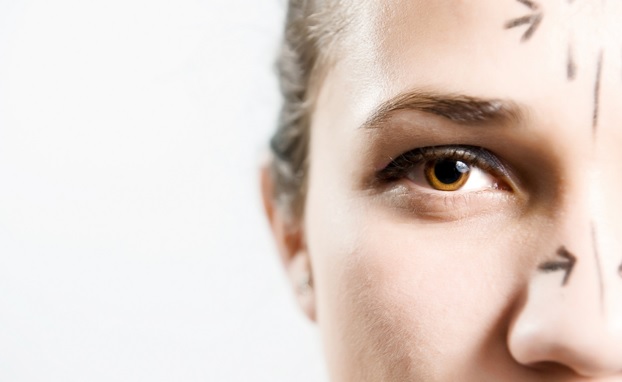 Cosmetic surgery of any kind is a big decision and one that should not be made on a whim. Altering your physical appearance is an often-permanent and often-rewarding process, but only if you know what you want to change and why you want change it. A rhinoplasty is the second most common cosmetic procedure in the United States today. The surgery aims to both improve breathing problems and promote self-confidence, depending on each individual's case.
The procedure rearranges and sculpts cartilage in and around the nose to improve nasal symmetry. Patients who wish to reduce the overall size of their nose, alter the positioning of their nostrils, or adjust the contour of the nasal tip benefit from this highly popular and successful surgery. Not only does a successful nose surgery gift its patients with an enhanced physical appearance but it also carries with it the added benefit of potentially bettering your health. Individuals with a deviated septum can undergo nose surgery to repair the nasal airway, drastically improving their breathing and sleeping.
While this procedure seems like an easy decision for those unhappy with their facial appearance, it is important to carefully consider every aspect of any cosmetic surgery. Ask yourself these 5 questions before you make your decision.
Why Do I Want to Do This?
It's completely understandable to feel self-conscious about the way you look, especially regarding your face. Unlike your body, parts of your face you are unhappy with cannot be hidden by clothing. It's only natural to want to look your best. The beauty norms in today's society are hard to escape or ignore but they should by no means dictate standards of which you must live up to. Before you do anything, you must ask yourself, are you doing this for you or for those around you? If the answer is not the former, you may want to reconsider your decision.
What Do I Expect?
Before you undergo this type of surgery, it is wise to manage your expectations. Keep in mind, your doctor can only work with the existing natural structure of your nose. A clear understanding of the procedure, results, and recovery will only ensure that you go into your surgery with realistic expectations and come out of your surgery with a rewarding outcome.
Do I Have Time for the Recovery Process?
With advancements in medicine and technology, we are living in a time very conducive for the surgery healing process. Taking off time from work, your family, or school is not always easy so it is wise to have your ducks in a row before you follow through with a decision like this. Luckily the recovery process for a nose surgery is relatively fast. Although you'll be wearing a nose splint for around a week, it's possible you'll be able to return to your job in a matter of days (provided your profession doesn't require too much physical exertion).
Is This the Right Time?
It is best to be in good overall health for a procedure like this. Those with pre-existing health conditions should speak with their doctor about possibly pursuing alternative solutions. If your life is currently up in the air or you are dealing with uncertain and stressful circumstances it may be wise to hold off on a cosmetic facial surgery until you are in a better position to make a clear decision.
Have You Found the Right Surgeon?
Perhaps the most time consuming and important decision you will face before surgery is choosing your surgeon. If you are building house you want to hire the best wood workers and similarly, if you are making a permanent change to your physical appearance, you want the doctor best equipped to do so. Certification, background, experience are all things you need to research and consider before deciding on which surgeon is right for you. Ideally this person should be someone you feel comfortable around and someone who specializes in rhinoplasty procedures.
Dr. Binder's approach to nose surgery not only improves function, but creates such natural and balanced results that no one will be able to tell that a procedure was ever performed. With 30 years of experience as a double board certified plastic surgeon, Dr. Binder has produced  success story after success story. Why continue to live with insecurities or breathing difficulties when with just  a call to our offices you can start on your way become a success story, too?