Neck Lift Surgery: When to Get it and What It Involves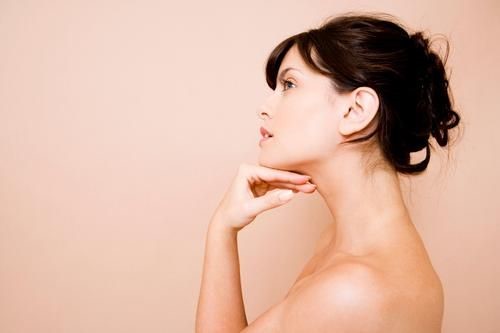 Unfortunately, aging gets to us all, with signs of our passing years cropping up in different places for all of us. Stubborn fat, wrinkly skin, and sagging in all the wrong places may have you longing for the days of your once-youthful appearance. Fortunately, the current state of medicine allows for some truly magical solutions to just such problems. If you are interested in removing fat, there are several body procedures tailored for all shapes and sizes, if you wish to alter your facial appearance there are a multitude of unique surgeries to fit every individual's needs. More specifically, within facial cosmetic surgery, there are multiple levels of aesthetic and functional procedures to help restore and rejuvenate your features and skin.
What is Cosmetic Neck Surgery?
The goal of a neck lift procedure (lower rhytidectomy) is to revitalize aging skin around the neck and jawline. Though the term "neck lift" implies strictly a tightening process, the surgery has the ability to shape and sculpt different areas of the neck, even with the potential to be combined with other facial cosmetic procedures.
The skin around our face and neck can be affected by several circumstances, including:
• Heredity factors
• Stress
• Rapid weight loss
• Sun Exposure
• Smoking
• Alcohol consumption
• Gravity
• Other environmental contaminants
These contributors along with just our body's natural aging process, causes less than desirable changes to occur to our face and neck. Excess neck skin, fat deposits under or around the neck, and irregular contours beneath the jawline can all make us a little less confident than we should be and a little more self-conscious than we have to be. There are a variety of neck lift surgery options available.
Submental
As we age, the muscles in our neck begin to fall and drag the skin down with it. Over time, this is what causes bands to appear around the anterior of the neck. Because these muscles are so important to the structure and smoothness of our neck, they are re-purposed rather than removed. A supportive sling is created by isolating and relocating the platysmal muscles to help reinforce the neck.
Bidirectional Lift
This procedure targets the center and lower potions of the neck. Muscle underneath the chin is isolated and turned upward to reinforce and suspend drooping areas of muscle and fat. The result is a more well-defined jawline and better-contoured neck. The bidirectional lift is known as one of the longer lasting neck lift surgeries available.
Submental Liposuction
Liposuction is a great way to reduce fat around the neck for a smoother and tighter contour. Keep in mind, this is best suited for younger patients with enough skin elasticity around excess fat. Without this flexibility, a submental liposuction can have negative effects on the appearance of the shape of the neck.
Candidacy
If you are in good general health and are free of any existing conditions that could impair the healing process, you are most likely a good candidate for a neck lift surgery. As with any cosmetic procedure, it is always helpful to consult with a qualified cosmetic surgeon to get a clear idea of what you want done and to maintain healthy and realistic expectations for your results.
Dr. Binder's cosmetic surgery in Beverly Hills is often considered the best option for solutions regarding facial cosmetic surgery. Our office is dedicated to establishing proper communication with prospective patients. Contact us today to schedule a consultation for your neck lift surgery in our Beverly Hills office.