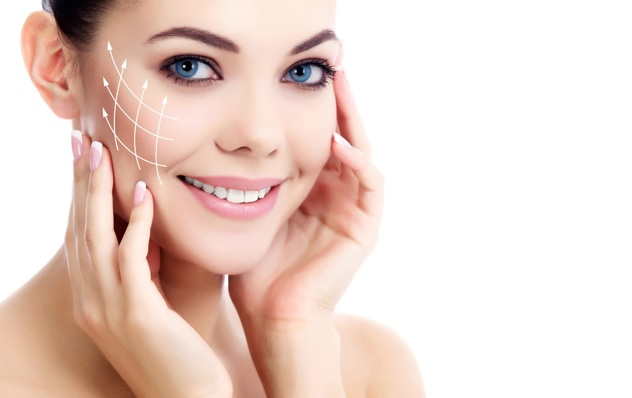 There's a popular saying that "age is just a number". Although that would be ideal, the reality is, age is also a shape, texture, and sometimes painful reminder of that number is. While we cannot do anything to reverse the aging process, advancements in medicine have allowed us to cosmetically enhance our physical features to help restore some of that youthful glow that becomes sorely missing as we grow older. A facelift surgery combines sculpting and lifting to different parts of the face and neck depending on the aging signs in a particular patient. Like any cosmetic surgery, a facelift can sound intimidating to those unfamiliar with facial cosmetic procedures. As with any medical procedure it is smart to first ask yourself a few questions before embarking on your journey.
         Q. How is a facelift performed?
The procedure involves the lifting of deeper tissues within the skin to achieve a healthier and more youthful face. Many patients are apprehensive about this surgery, because they are afraid of artificially tight, "mask"-looking results. With the right surgeon, a successful facelift should be able to anatomically relocate midfacial soft tissue rather than just pull it back. The fat and jowls that have begun to droop with age now rest higher up, back where they were when you were younger. Results are natural looking and do not inhibit any facial expressiveness.
         Q. How long will a facelift last?
The lifespan of a facelift surgery will depend mostly on the individual's aging process. Everyone ages differently and factors like general health, sun exposure, smoking, diet, exercise, and heredity all play important roles in how long your results will last. Typically, aesthetic signs of aging can be treated with a successful facelift for five to ten years. Remember, a facelift procedure is meant to correct signs of aging not stop the process all together.
         Q. When is a facelift appropriate?
This kind of cosmetic procedure is appropriate for individuals who wish to add volumetric filling and augmentation of deeper soft facial tissue. Patients who wish to alleviate wrinkles and sagging tissue will benefit from this. A facelift provides support and structure to the face for a rejuvenated appearance.
         Q. What are common signs of aging?
Decreased skin elasticity
Depressions and facial wrinkles
Thinning lips
Sagging, dry skin
        Q. Can a facelift surgery treat more than one area at a time?
Patients undergoing cosmetic surgery all need different procedures unique to them and only them. Facelifts can be performed in tandem with neck lifts, along with brow lifts, or in conjunction with eyelid fat removal. This multi-level approach ensures each patient gets individualized treatment for their needs.
         Q.What can be expected with recovery?
Following surgery, you will most likely be required to wear a pressured healing wrap to help reduce swelling and inflammation. After one week, most of the swelling and residual soreness should subside and after several weeks bruising and tightness should alleviate.
         Q.Who are good candidates for a facelift?
The best candidates for this procedure are those in good general health, who have realistic expectations, and who can clearly communicate with their doctor. Do not be afraid to ask as many questions as necessary so you have the fullest understanding of your surgery.
Dr. Binder's surgery center in Beverly Hills is often considered the best option for solutions regarding facial cosmetic surgery. Our office is dedicated to establishing proper communication with prospective patients. Contact us today to   schedule a consultation for your neck lift surgery in our Beverly Hills office.