What is Otoplasty and Can It Help My Child?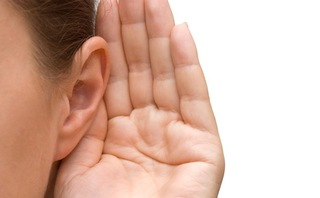 What is Otoplasty?  Otoplasty is a plastic surgery procedure to reshape the outer ear.  It is performed for cosmetic/appearance reasons or for reconstruction of the ear after an injury.  Otoplasty will not change the ears hearing ability.  Otoplasty is sometimes incorrectly referred to as ear pinning.
Otoplasty surgery is a very common plastic surgery procedure for children between the ages of 4 and 14.  This surgery is usually performed to correct large ears caused by excessive cartilage in the ear.
 Otoplasty can help your child's self-esteem.  A child's ear is usually over 90% developed by the age of 4 or 5.  The surgery will dramatically improve the appearance of your child's ears which will lead to potentially less ridicule, verbal abuse, or bullying from peers during their childhood.
 There are a couple of very good justifications for electing to provide this surgery to your child at a young age:
From a self-esteem perspective, the sooner the surgery, the greater the psychological benefits of not having to endure the unwanted attention on the playground.
The cartilage is much easier to shape because it is much more pliable at a young age.
Otoplasty surgery usually takes between 1 ½ and 2 ½ hours under normal conditions.
The U.S. National Library of Medicine conducted a study that clearly demonstrates the psychological benefits of Otoplasty for children.  The study was performed over a 4 year period on children between the ages of 5 and 15.
Here are some excerpts of that study:
97% of children reported an increase in happiness
92% of children reported an increase in self-confidence
100% reported that bullying was reduced or completely stopped.
The study concluded that Otoplasty is an effective surgical procedure in diminishing and relieving the psychological anguish in most children that have the Otoplasty surgery.  The study strongly supports Otoplasty for children with large or prominent ears.
When selecting a Otoplasty plastic surgeon for your child, choose carefully:
Make sure you have a clear understanding of how many times your surgeon has performed this exact same procedure.
Look at before and after pictures of his Otoplasty patients.  An experienced doctor will offer these in advance and will give you enough pictures to make you feel comfortable.
Make sure your surgeon provides you with specific steps to follow before and after the surgery.
The healing process is critical to the success of the surgery.  After your child has the surgery, your doctor will ask that you limit and restrict their physical activities for about three weeks.
Otoplasty should not be forced on to your child.  Dr. William J. Binder, M.D., F.A.C.S. will want to meet with you and your child at a consultation to ensure he/she is emotionally ready and willing to have the surgery.
 The short answer is that Otoplasty can absolutely help your child self esteem and quality of life.