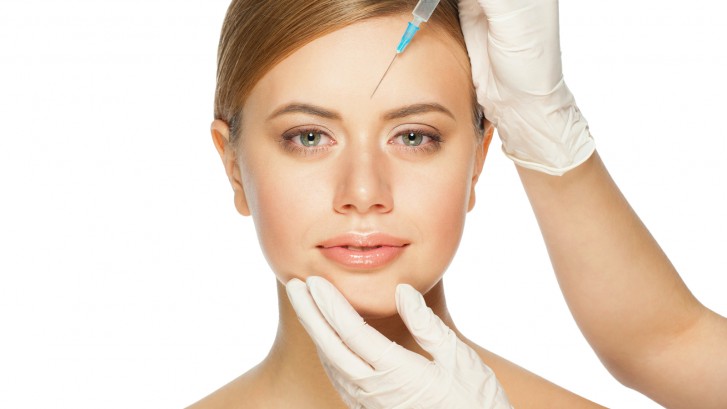 Classic vs. Endoscopic Brow Lifts: Which One Is Right For You?
If you have sagging or heavy brows, a brow lift would work wonders for you. A brow lift procedure comes in two types: the endoscopic lift, and the classic (coronal) lift. Although the endoscopic lift is a favorite for a number of reasons, the coronal lift has its unique advantages as well.
The Endoscopic Lift
The endoscopic lift is named after the procedure's essential tool: the endoscope. This minimally invasive technique holds a number of advantages over the coronal lift, which was once the industry standard.
In any brow lift, the objective is to lift the skin surrounding the brow after it has begun to sag from muscle constriction around the eyes. With the endoscopic brow lift, small incisions about an inch-long are made in the scalp above the hairline. Then an endoscope (with a camera and light) is used to assist the surgeon in making the incisions, which will separate the skin from the muscles and adjust it to create the appearance of a lift. The forehead is then secured with metal posts, which are removed ten days later.
The procedure is quick, lasting about an hour and a half. Patients can expect to resume normal activities in ten days, and to recover completely in about three weeks. Overall, the procedure produces similar results to the classic lift, with less scarring.
The Classic Lift
The classic lift earned its title from its history of being the industry standard of brow lift surgeries. It involves a much longer incision, extending from ear to ear. This incision may also be made mid-scalp, following the skull to appear less conspicuous. This procedure removes a strip of skin, allowing the surgeon to lift and smooth the remaining skin.
A minority of coronal lift patients may experience alopecia: circular bald patches which usually resolve after a few months. There is also the small chance of swelling, which has been nearly eliminated.
There is also substantial postoperative pain, and even numbness around the incision. This soon leads to itchiness, which may last for six months.
How They Compare
Some surgeons doubt that the endoscopic method will produce long-lasting results. This is due to the fact that the skin is merely shifted upwards and not removed, leaving a chance that the skin may resettle over time. The endoscopic lift also shifts the hairline upwards, thus making the classic lift a better option for people with thin tissue or a receding hairline.
When deciding which brow lift procedure is right for you, schedule a consultation with Dr. Binder today with any surgical questions or concerns.